What is matcha green tea?
Matcha tea is unique because with any other tea, the leaves are steeped and some of the nutrients are drawn out, but the remaining good stuff is thrown out when you dispose of the leaves. The meaning of the word 'matcha' is literally 'powdered tea', because the rich, green leaves are ground to a fine powder and dissolved in to each little cuppa. So, when you drink a cup of Matcha tea, you are getting every bit of good stuff you can. Not a smidgen is wasted!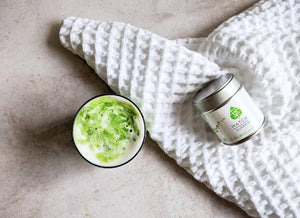 We are your source of highest quality Matcha in South Africa. We source our matcha green tea powder from Uji, Kyoto in Japan as well as matcha accessories, matcha bamboo whisks, matcha spoons and matcha bowls. We will also be looking for the best matcha green tea recipes for you so subscribe to our newsletter below. Buy online now and enjoy the great health benefits of matcha today!
15x
Better for you than regular green tea
70x
More antioxidants than orange juice
9x
More beta carotene than spinach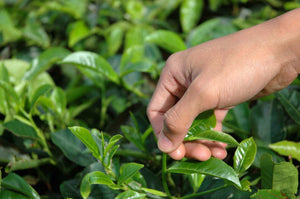 Discover matcha green tea in South Africa
Deep in the mist of the ancient region of Uji in Japan, in the birthplace of Japanese tea, the days are warm and the nights are cool, the rolling hills are lush and green, conditions are perfect for growing the deepest green Matcha tea. This is where our matcha tea is grown by the original tea-masters. Each leaf is delicately hand-picked by skilled tea-harvesters. A slow and graceful process produces the perfect cup of tea. CARE FOR A SIP?
Shop Genuine Matcha Tea